ECN, Europe's leading workplace communication specialist is proud to announce it has now connected over 125 workplace locations in Germany.
It was only back in January 2019 that ECN celebrated the meaningful milestone of connecting the 100th office building to its managed digital content platform.
Since launching in Germany in 2016, office buildings in Frankfurt, Munich, Dusseldorf, Hamburg, Berlin and Stuttgart have incorporated ECN's digital content into their digital transformation strategy.  ECN's footprint now exceeds 1.4 million SQM of lettable area.
Some recent additions include
City Quartier Dom Aquarée which is situated in Germany's capital Berlin, spanning 65,000 SQM with a mix of workplace and lifestyle amenities.

Centurion Commercial Center is a very popular workplace in Hamburg.  ECN's digital screens add value to lift and lobby area in this modern office building providing breath taking views over the famous Elbphilharmonie as well as the historic district in Hamburg.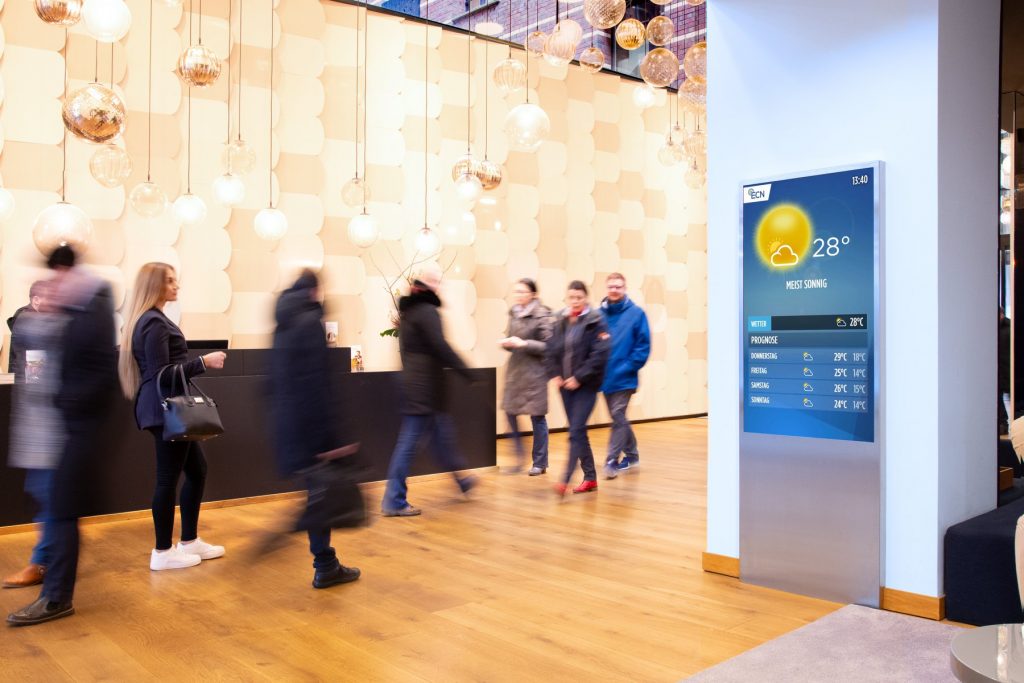 "We are pleased that we can continue our success from last year. We can feel increasing demand of Digital Workplace Media within the German market and especially demand for our digital solutions. We are looking forward to future projects and would like to welcome all our new property partners.", states Christian Praulich, Director Real Estate at ECN Germany.
For asset owners/managers, ECN's solutions do not require any continuous investment or on-going cost. ECN provides fully managed customer solution which include the latest local news, internal building announcements and even assistance in marketing, self-branding and creative solutions.
« Go Back