ECN, the UK & Europe's leading workplace media communications specialist is pleased to welcome Harmsworth House as the latest addition to our London network.
Harmsworth House is located in the city, on the west side of the Bouverie Street and close to busy train stations such as Blackfriars, City Thameslink, Farringdon and Chancery Lane.
Managed by Knight Frank, this 5477 sq m property is home to occupiers such as Ashfield Healthcare, AVA Global Limited, CNIM UK Limited, Convercent, Hoffman Eitle, Information Management Group, Leyton UK Limited, Polarisoft Limited and Vitality Personal Training.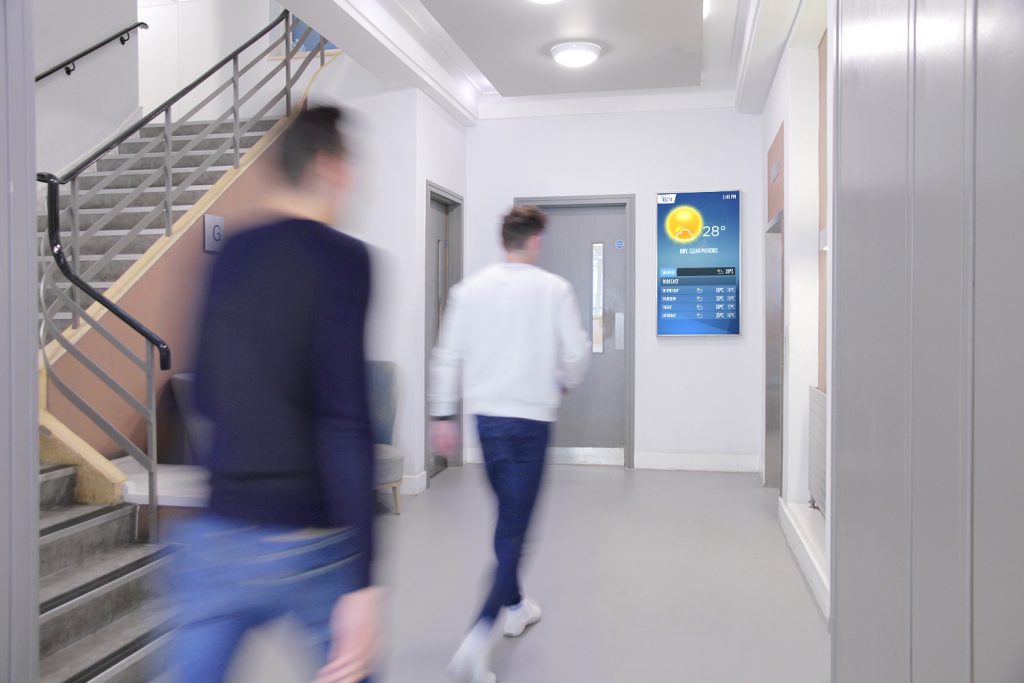 ECN installed 2 digital screens in the building lift lobbies, 1 x 55inch and 1 x 43inch which will be used by the building management to communicate with and inform building occupiers and visitors in real-time. Content such as news, weather, travel and finance updates along with building specific and seasonal content will be some of the real-time content on display. 
For more information please contact Asset Development Director, Jo Morris.
« Go Back