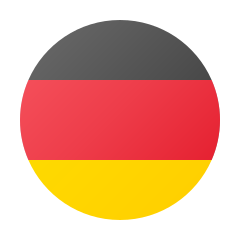 ECN Germany responds to the ongoing humanitarian crisis in Ukraine by making its German DooH office media network available to Unicef.
Munich, 29 March 2022. The ongoing war is forcing Ukrainians to leave their homes and seek shelter in neighbouring countries. In view of the large number of refugees, the most basic necessities are lacking. Considerable sums of money have to be raised within a very short time for humane accommodation, food, medical and psychological care. In line with its own core values, ECN sees itself as having a responsibility to help quickly and unbureaucratically in this situation. "The war in Ukraine shakes us to the core and calls into question all the basic values that ECN stands for as an international company: respectful exchange and interaction with one another, cross-cultural and cross-border cooperation and the pursuit of common goals on the basis of mutual acceptance and appreciation," says Gunnar Ritzmann of ECN Germany. In support of a UNICEF appeal for donations, ECN is therefore making its digital screens available in 209 office buildings in Germany until further notice and will be showing changing spots there for several weeks.
Thorsten Peters, Head of Marketing UNICEF Germany: "The war in Ukraine is a catastrophe for children. Every day girls and boys are wounded or killed, hundreds of thousands of people are without clean water, food and electricity. We are witnessing the largest movement of refugees in Europe since the Second World War: more than 1.8 million children have already fled to neighbouring countries. UNICEF is working in Ukraine and neighbouring countries to provide vital aid to Ukrainian children. We sincerely thank ECN for supporting our appeal for donations."
About ECN
Executive Channel Network, or ECN, is Europe's largest provider of media campaigns in high-end office environments. Over 500 high-end office buildings in the UK, France and Germany are equipped with ECN's screens, which are seen by over one million employees every day.   
For more information contact:
Executive Channel Deutschland GmbH
Gunnar Ritzmann
Rheinberger Strasse 3
80333 Munich
Tel.: 089 954 577 0 20
Mail: gunnar@executivechannelnetwork.de