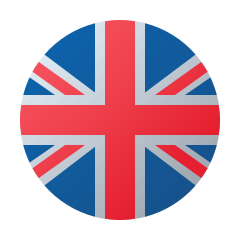 Numerous media outlets have published stories claiming hybrid working has created a new type of office worker and the term itself is not very endearing! What's most interesting is that rarely do news articles support these headlines with facts – that is, audience data.
ECN's live audience dashboard, provides clients with a completely transparent view about audience behaviour as they return to offices. During the period October-November 2021, we measured 10 million audience impressions across our London DOOH office network, and what was evident was the "TWaT" claim was overblown.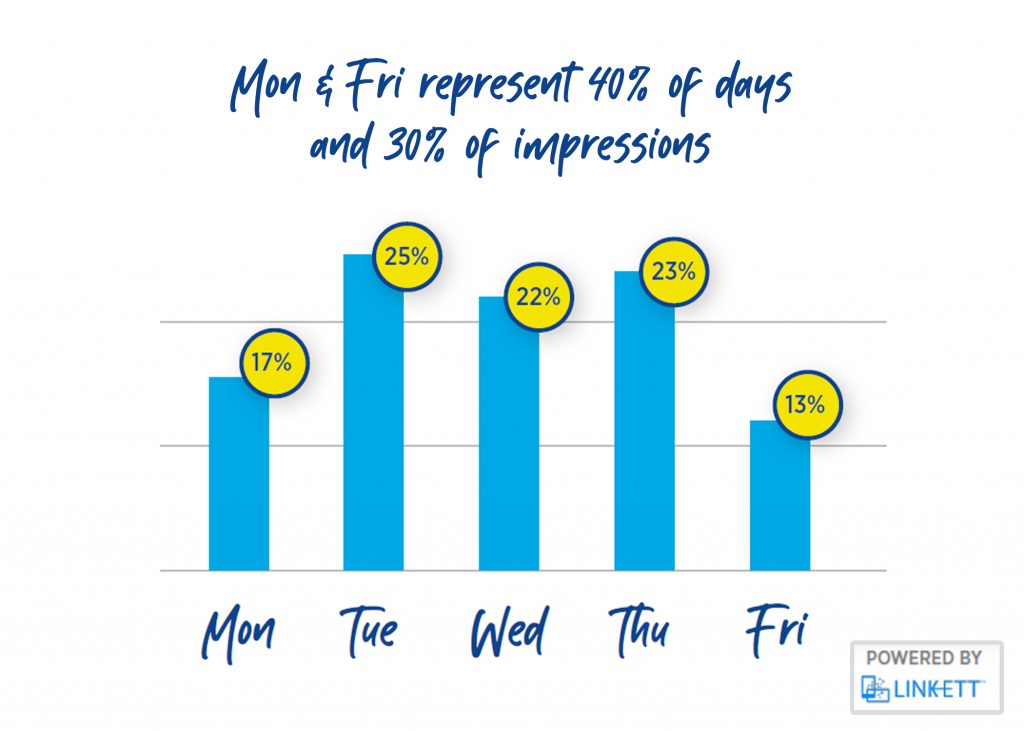 Whilst it is true there has been a slight drop across the days which bookend the weekend, it certainly is not at the level implied in media reports. If you don't book Monday and Friday you're missing 1 in 3 audience impressions.
If you have been in London in recent weeks, you would have noticed the increase in office workers and commuters. Data from Orbital Insight, a global leader in geo-spatial analytics confirms what we are seeing on the streets of London. Footfall in/around office precincts has recovered rapidly since January, as bankers and tech workers return to offices.