We are delighted to welcome Aldermary House as the latest addition to our growing UK network. This 5589 sq m building is a harmonious combination of retail, leisure and workplace, located in the heart of the city close to One New Change, Cheapside and Bow Lane.
Owned by Said Foundation, Aldermary House is a short walk away from Bank, St Paul's, Mansion House & Cannon Street station and is home to occupiers such as The Brattle Group, Indigo and Gresham.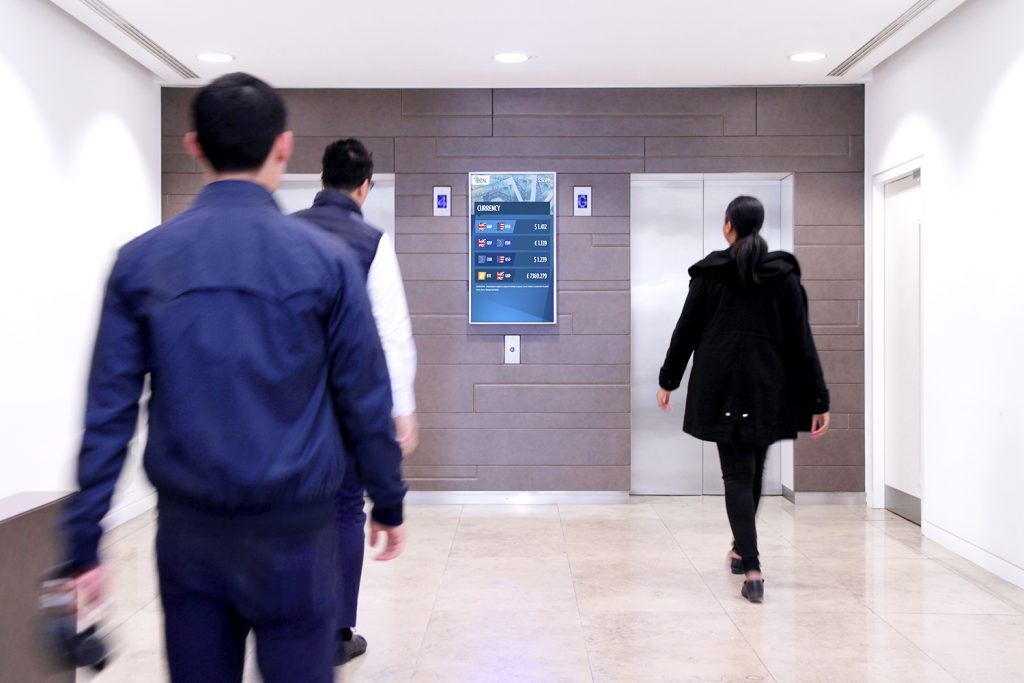 This bespoke digital screen solution, a result of another successful collaboration between ECN and managing agents Knight Frank, delivers a building communication solution capturing all occupiers and visitors, ensuring maximum exposure for all internal communication.  
In addition, the digital solution will be updating occupiers and visitors with real-time content such as news, weather, travel and finance updates alongside other relevant content.
For more information please contact Asset Development Director, Jo Morris.
« Go Back