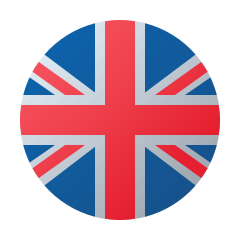 ECN, the UK & Europe's leading workplace media communications specialist is pleased to welcome 5 HANOVER SQUARE as the latest addition to its London network.
Developed by Stanhope Plc and Mitsui Fudosan, this 6,642 sq m building is prominently located on the Eastern side of the square, at its junction with Hanover Street which links to Regent Street. A beautifully crafted and very sustainable building, it reflects the spirit of the city and makes a positive difference to the people who work there.
Close to Oxford Circus and Bond Street Underground stations, this Mayfair building boasts of tenants such as Helical Plc, Platinum Equity, Blain Southern, Blue Mountain Capital Management and Angola LNG Marketing Ltd amongst others.
The building features a dramatic black and white marble artwork by emerging Italian artist Esther Stocker and ECN has added to the artwork by integrating two 55inch screens, custom made in solid gold to match the building lifts. Situated in the lift lobby, the screens will serve a high foot-traffic of both building occupiers and visitors.
The building management will use the screens to inform their community of their ongoing efforts around sustainability, community events as well as the services on offer. In addition, the screens will display real-time news, weather, finance and transport updates.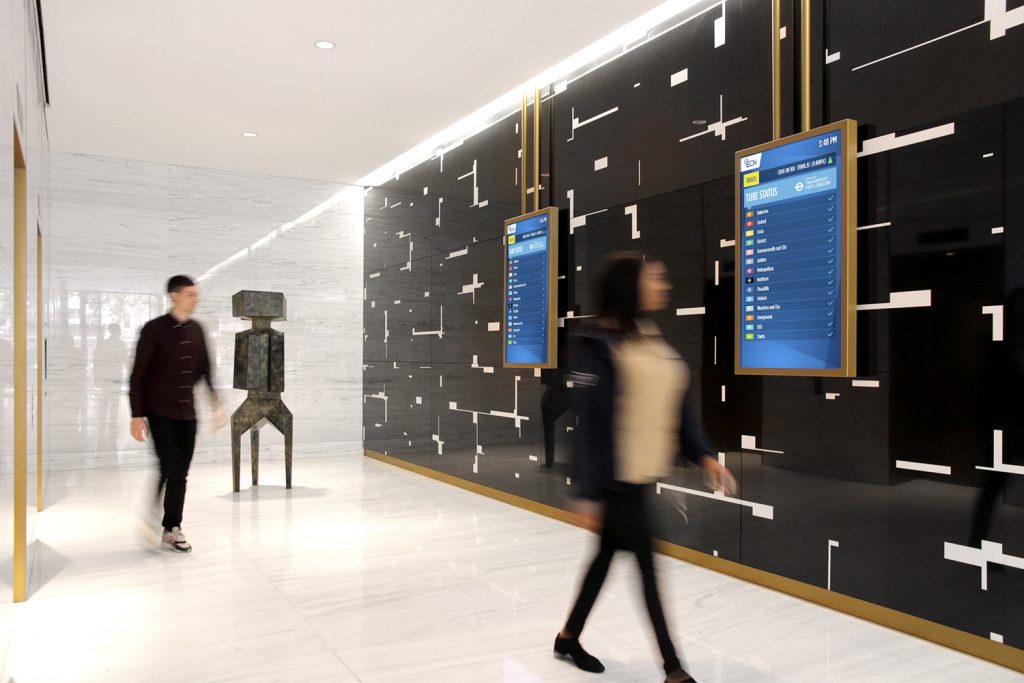 For more information please contact Asset Development Director, Jo Morris