Executive Channel Network (ECN), Europe's leading DOOH workplace media communication specialist today announced that it had connected the 400th location to its DOOH workplace media network.
Since launching in London in 2009, ECN has expanded its DOOH workplace network into Paris, Germany, Amsterdam, and Brussels.
ECN connects brands with European workplace audiences on a daily basis, with the latest breaking news, local weather, travel and internal building communication.  ECN provides the hardware and creates and manages the content for its asset partners whilst also offering brands the opportunity to connect with an audience of influential consumers who also happen to be key business decision makers.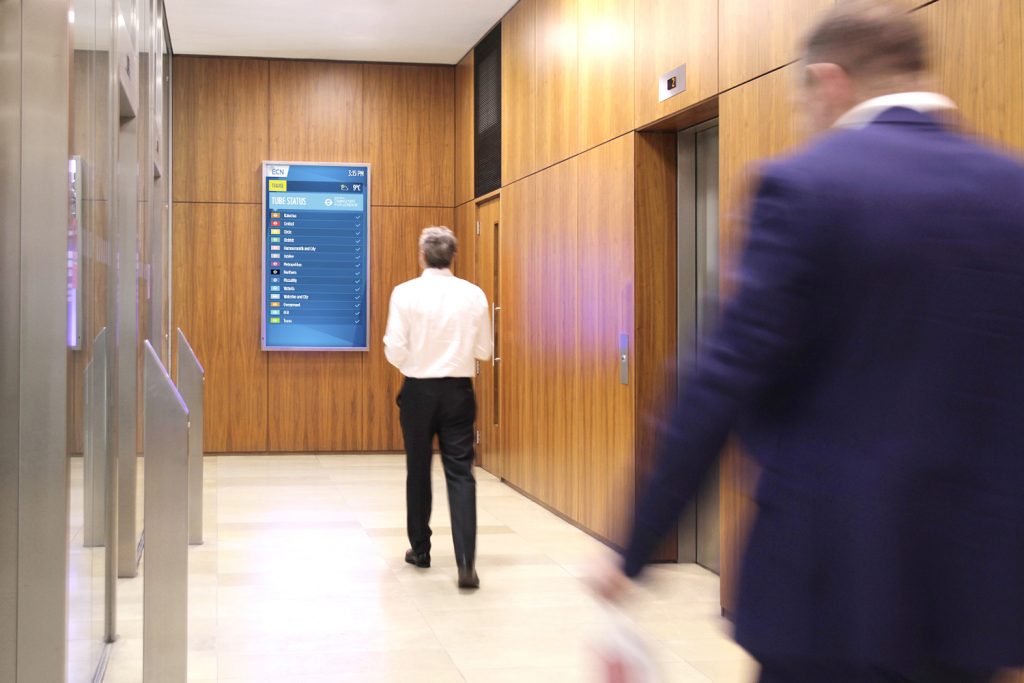 Charles Parry-Okeden, Global CEO of ECN commented:
"In the past 6 months another 50 European workplaces connected to ECN, and the significant growth of our DOOH workplace network means that global and European brands can now reach over 1 million workplace professionals each week in London, Paris, Germany, Netherlands and Brussels".
Paul McBeth, ECN International Strategic Sales & Marketing Director said:
"Regardless of how workplace professionals commute to work, they all end their journey in the same location – their workplace.  We spend over 50% of our waking hours in the workplace and the digitisation of the workplace provides a unique environment for brands to influence an audience whose business and personal lives have converged".
« Go Back