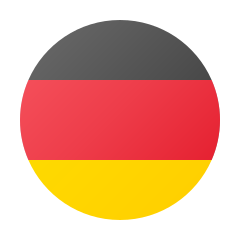 FRANKFURT, 8 December 2021 – Executive Channel Network (ECN), a world leading Digital Out of Home (DOOH) office media specialist, today announced it has surpassed a significant milestone with the 200th location connected to its German DOOH office network.
Now located in 10 major German cities, ECN Germany spans 2 million+ SQM of Net Lettable Area (NLA) and offers a brand safe platform to reach Germany's most influential professionals.
After 18 challenging months for the commercial real-estate sector, ECN is now experiencing unprecedented demand for its well-established digital communication platform.
Charles Parry-Okeden, Global CEO, Executive Channel Holdings commented:
"I would like to thank our dedicated team and property partners across Germany for reaching this significant milestone. This was our vision 5 years ago, and it's very gratifying to see it come to fruition despite the disruption experienced by COVID-19.  Since 2016, a new office building has connected to our German network every week, and subsequently, ECN spans 13 cities in Germany, France, and the UK" Mr Parry-Okeden said.
ECN's ad-funded model enables it to provide asset partners with a turn-key solution which includes the installation of hardware, provision of content and full customer and technical service support.
"The pandemic has changed the way we communicate as humans. The "always-on" nature of virtual platforms has conditioned office workers to expect the same level of communication as they return to the office. Re-connecting with the building community has never been more important for Building Managers" explained Mr Christian Praulich, Director Real Estate, ECN Germany.
For asset owners/managers, ECN's dynamically managed content solution does not require any continuous investment or on-going cost.
For more information, contact
climatepartner.com/16644-2110-1001/ 
Charles Parry-Okeden, Executive Channel Network:
+ 61 2 8020 3800
charles@executivechannelnetwork.com
Paul McBeth, Executive Channel Network:
+447950861169