ECN, the UK & Europe's leading workplace media communications specialist is delighted to welcome 1 Knightsbridge as the latest addition to our London network.
Set within its own courtyard, this 12,183 sq m landmark office building is situated on the south side of Knightsbridge occupying a unique site where Mayfair, Knightsbridge and Victoria all converge and as a consequence some of the worlds' most famous hotels, restaurants and shops are all within a short walk.
1 Knightsbridge boasts of occupiers such as JWT, Bourne Financial, Brompton asset management, and various other investment companies.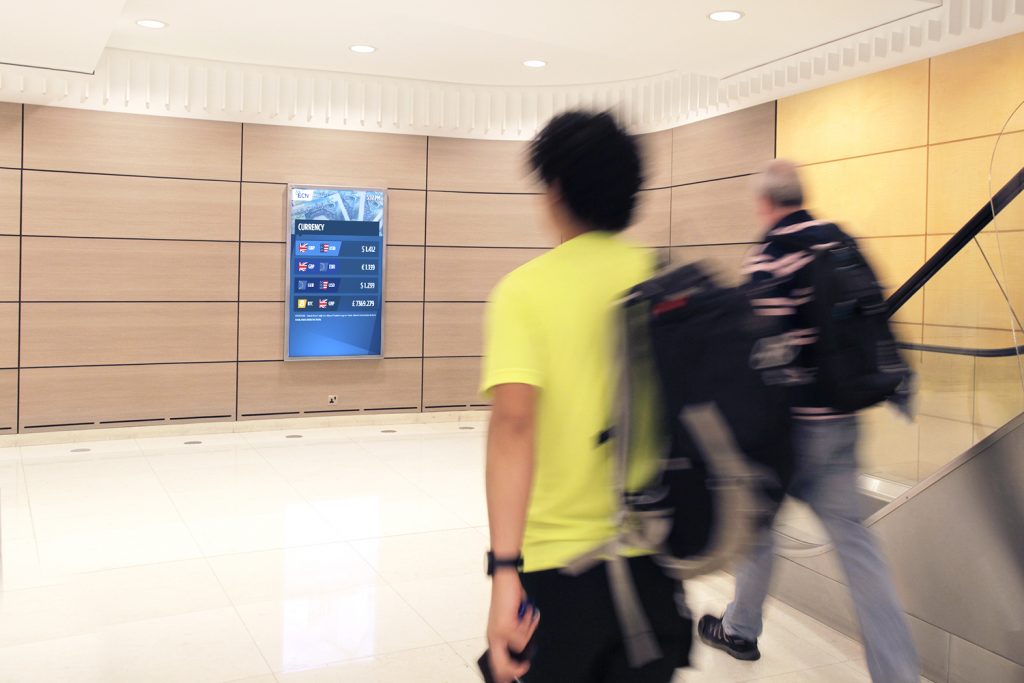 ECN has delivered a bespoke screen solution made up of 2 x 65inch ECNLive screens and 1 x 65inch digital tenant board. The ECNLive screens will be used as a communication channel by the building management, running building specific content alongside premium content such as News, Finance, Weather & Transport informing the occupiers and visitors in real-time. The digital tenant board will ensure it is easier for visitors to navigate through the building with the most up to date information.   
For more information please contact Asset Development Director, Jo Morris
« Go Back