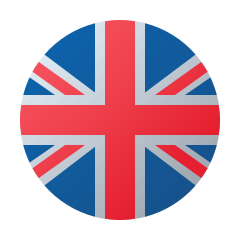 What Back to School can teach us about Back to the Office… 
In late February, as the UK endured its 3rd lockdown, my children had been homeschooling for almost 6 of the past 12 months. Both secondary-aged, I asked how they felt about returning to in-class learning, and their response was simply that they missed their friends but never wanted to return to the classroom. 
Their response should not have surprised me because circumstances had conditioned them to accept homeschooling and luckily, they had the technology to make it work. 
This week, yet another back-to-the-office (BTO) survey exclaimed office workers overwhelmingly want to WFH most of the week. Like my kids, I wonder how much of this is driven by the unique situation which we have all experienced in the past 15 months. 
There have been countless online BTO surveys that "took the temperature" of office worker attitudes at the height of the pandemic. But like the weather, the temperature does not stay the same and some key factors will play a role in how office workers feel about WFH into the future: 
Collectively, a desire to recover.
Once safe to return, many companies will be laser-focused on making up for lost ground during the pandemic, which will require the right combination of entrepreneurial spirit, strong management, and technical skills. Whilst "increased productivity" has been the WFH headline story, many in senior management positions agree that innovation has suffered and that managing a WFH team brings significant challenges, not the least personal wellbeing and effective communication. 
Individually, a need to re-build.  
Sitting at home most of the week and building a career is guaranteed to be challenging. Trust and networking are key factors in any individual's career success and regular face-to-face interaction is a critical component of both. Going to the office on a regular basis will become a competitive career advantage and ultimately the nature of the job will determine whether WFH is the right solution for the individual and company. 
Fear of Missing Out (FOMO)
As office colleagues return, how will you feel sitting alone at home most of the week whilst they socialize, collaborate, and engage in the spirit of friendly competition to drive their careers forward? 
Future BTO surveys will continue to make bold predictions, but the truth is, it is unlikely to play out as they suggest. In New Zealand, Australia, and South Korea, various BTO surveys indicated workers wanted to remain at home most of the week, yet actual office occupancy is steadily climbing back to pre-pandemic levels. Corporate leaders would be well-advised not to make too many rash decisions about their future workspace needs. 
Last week, some 2 months after returning to school, I asked my kids how they felt and both resoundingly answered they never wanted to home-school ever again. 
The temperature can change quickly.   
Article by Paul McBeth, International Sales & Marketing Director at ECN – Original article here: https://www.linkedin.com/pulse/what-back-school-can-teach-us-office-paul-mcbeth/?trackingId=g%2BdTdX0wTei0jeCySbWwRA%3D%3D