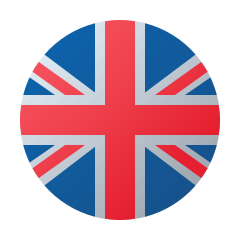 Recently, I returned to work after a holiday feeling suitably refreshed. Trying to decide where to go on holiday had been a job in itself, however. And the Caribbean – my chosen destination – was ultimately influenced by the experience and opinion of a work colleague (thanks Anna!).  
My experience is not uncommon. But, interestingly, while the impact of family and friends on consumers' brand choices and purchase decisions is widely discussed, less attention is paid to the very important role now being played by today's workplace environment. Digitisation has shifted the workplace to the centre of the customer journey and this presents brand owners with a significant opportunity to capitalise on a new generation of collaborative work environments.
Today's workplace professionals spend up to 50% of their waking hours at work and this is a significant behavioural shift. The work environment is no longer 'just' a place to work – rather, it is a place where we also plan many aspects of our personal lives, including researching and buying products and services.
The rise of consumerism in the workplace is getting noticed by many including Janice Le, Head of Global Marketing at Aruba (a Hewlett Packard Enterprise company), who recently commented: "The consumerization of the workplace is a very real movement.  Employees are consumers and we bring consumer expectations with us to work". 
Some 90% of European workplace professionals search, research and or buy online in their workplace, according a recent workplace study of 1,500 workplace professionals in London, Paris and Germany conducted by ECN, Europe's leading workplace media specialist.
Other important factors too are driving the evolution of the workplace – and, in turn, the opportunities within it for brands to interact with them. First, demand for talent (tech talent in particular) has created a wellbeing revolution in the workplace with employers increasingly using their work environment to reinforce what's good about them as an employer brand.
Numerous studies suggest that the improved happiness and satisfaction amongst talent comes from working in a better work environment and that a happier workforce is more productive. This is one of the reasons why technology firms such as Google and Facebook – which are renowned for their innovative and contemporary campus-style digitised workspaces – are winning the war for young talent against banking and finance employers when it comes to graduate recruitment.
The rise of the digitised workspace has seen the demand for digital information screens within European workplaces, connected to ECN's managed digital workplace content platform grow – driven by developers' and employers' realisation of the power of creating closer contact with and between employers and the different organisations that often share a single smart workspace.
And the benefits – building a sense of community, boosting wellbeing and keeping everyone informed – have created a powerful brand communication channel.
Some 63% of workplace professionals said they were more likely to consider a consumer brand when they felt good about themselves or their lives, there has never been more opportunity for brand owners to reach consumers while they are at work.
Second, as the habitual nature of work leads to the striking of trusted relationships, a unique kind of social influence has become prevalent in the 21st century workplace.
Our research has found that 69% of professionals say their purchasing preferences and decisions are shaped by their work colleagues' brand experiences – especially when it comes to experiential purchases, such as entertainment content, restaurants, nightlife, luxury and yes, holidays.
This combination of social influence, wellbeing and digitisation is powerful and unique, it has transformed the physical work environment into something bigger: a 'workplace society' in which work colleagues are fast-becoming our most trusted reviewers and our workplace, a real world social network in which personal and brand experience are freely shared.
The new workplace – and the 'workplace society' it is bringing about – offers global and local brand owners a powerful and cost-effective opportunity to engage with and influence consumers that a growing number now believe is too good to miss.
Paul McBeth is International Strategic Sales & Marketing Director of ECN, the UK and Europe's leading workplace media communications specialist